We are pleased to see that so many of you are satisfied with our service.
We would like to take this opportunity to share with you a piece of good news. We will be conducting a webinar on Factors related to INSTRUMENT Fracture!
The lecture will highlight the factors related to instrument fracture. Teaching you how to use the instrument correctly to avoid fracture during use.
You can register for free by the following link:
https://rogindental.com/education/1-1/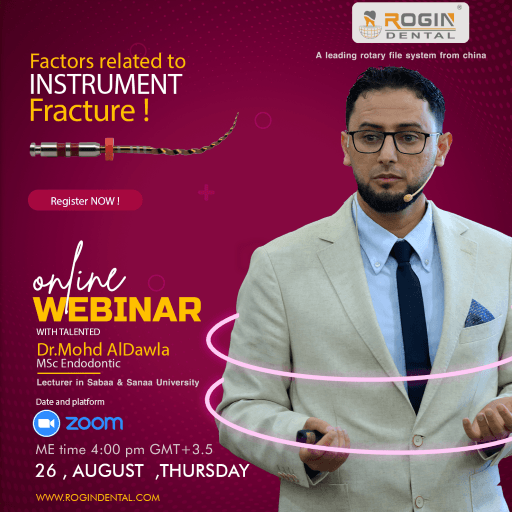 The lecture speaker is Dr. Mohd AlDawla.
Language: English
Time: 26, August, Thursday, 4:00pm, GMT+3.5