RECIP ONE FILES is designed specifically for root canal reciprocating motion, only one instrument can be used for one root canal preparation.
Efficient
Single file complete root canal preparation
Easy
Easy operation technique has been recognized
Safe
Non-working tip, maintains the original canal anatomy.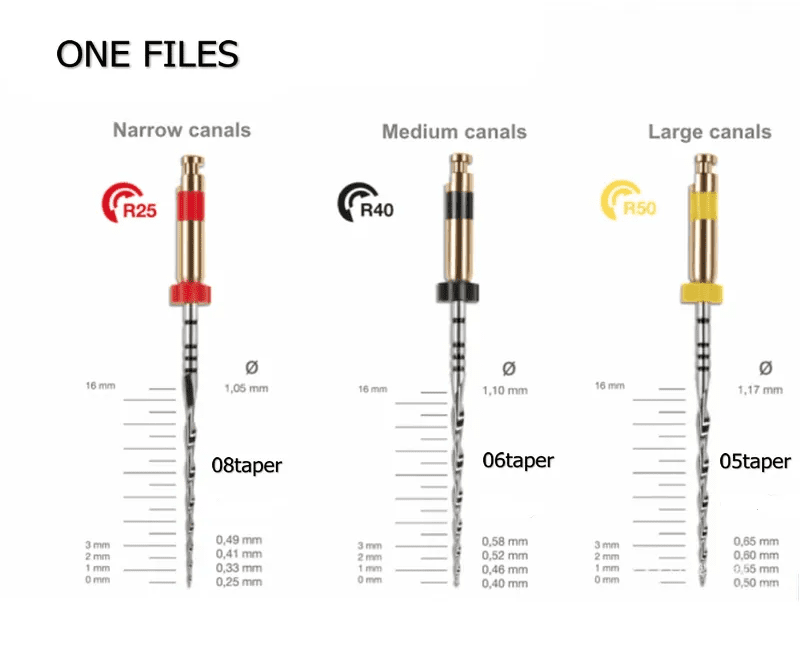 Multi-Files VS Recip-one
The common rotary niti system usually requires the combination of multiple files to expand the root canal gradually, which is cumbersome and time-consuming.
The advantages of "balanced force method" and "balanced force method" are retained in the preparation of curved root canals by reciprocating motion of single file, and the disadvantages of low efficiency of balanced force method used by hand file are overcome. It can 40% reduction in overall molding time.
Rogin conducted a violent test and it lasted a full nine minutes!