This article shows Rogin's E-Lite PRO and Apex-S.
Following are the video presentation instructions:
Connect handpiece with handle and rotate it to press into the handle.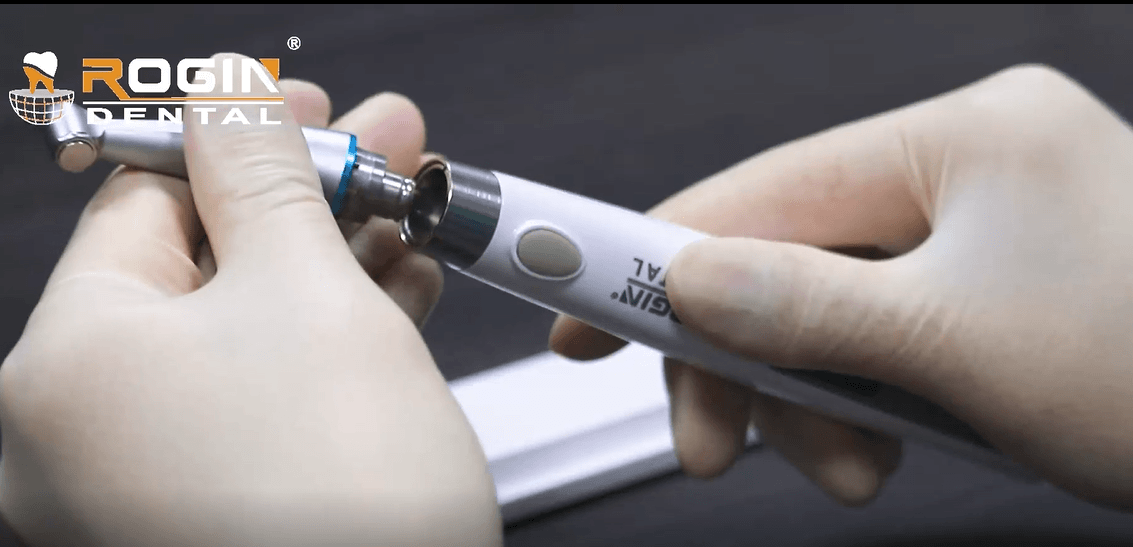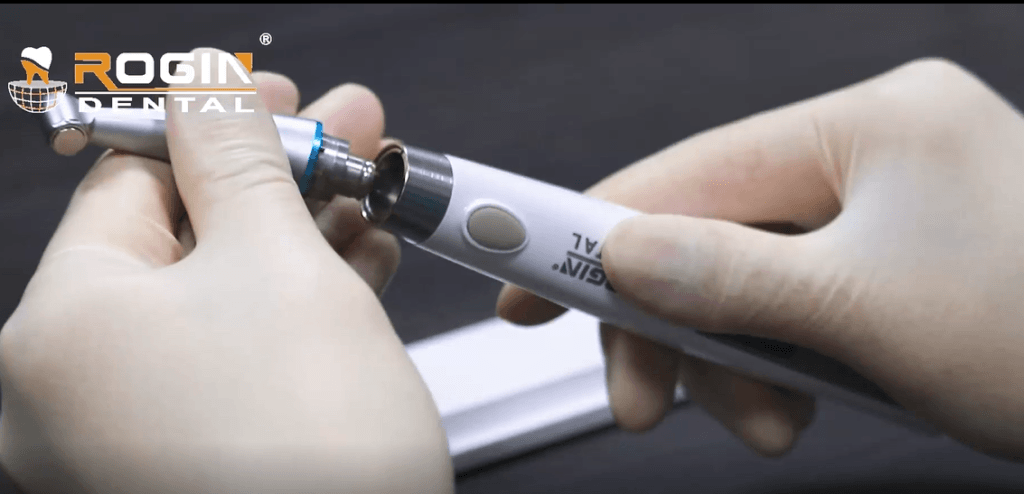 Press grey power key to switch on.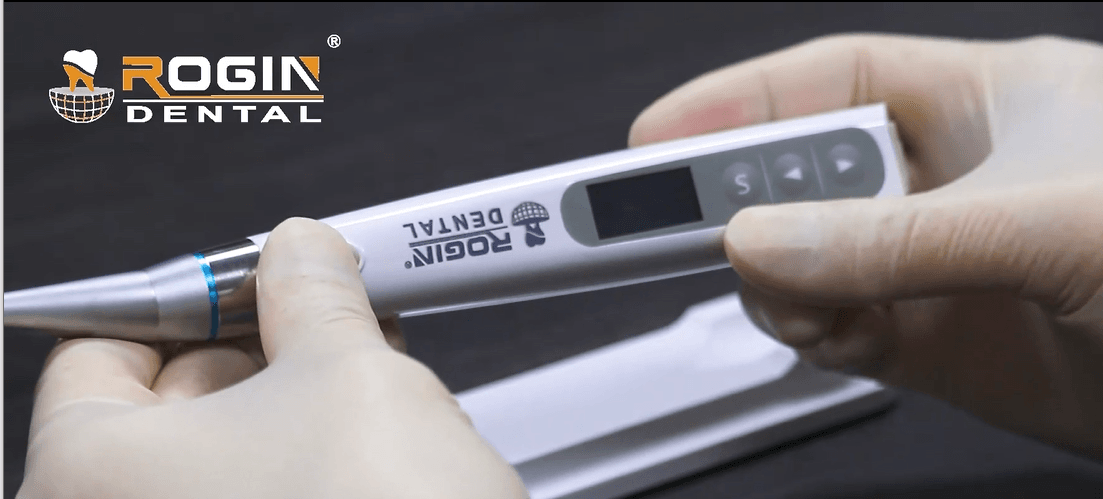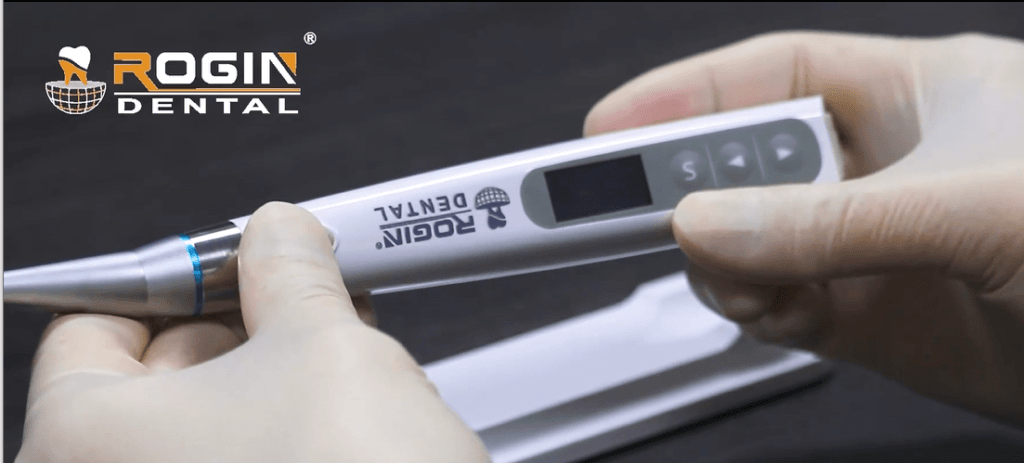 Press [>][<] switch mode, M0-M9 10 modes in total. In M1 to M9 modes, press [S] key to adjust the speed, from 120 rpm to 1000 rpm. Press [S] again to adjust the torque, from 0.6N·cm-2.5N·cm.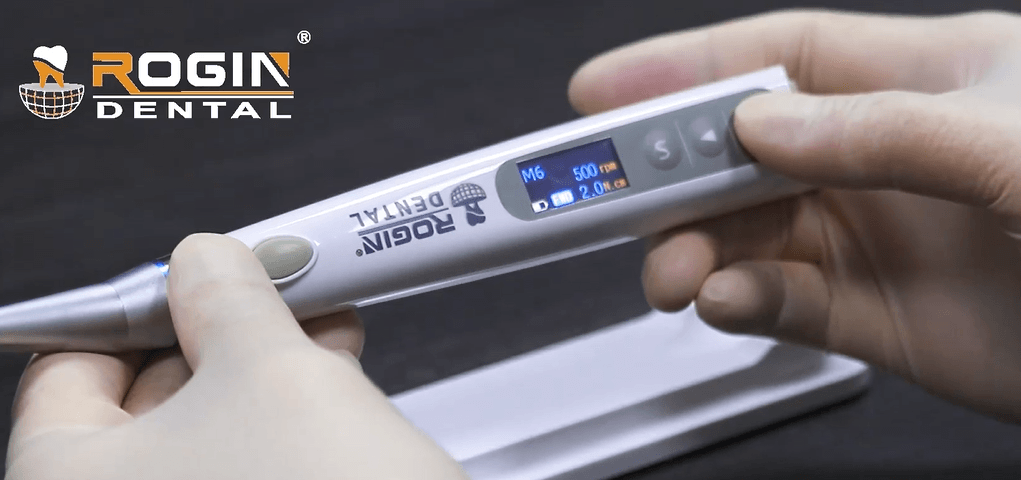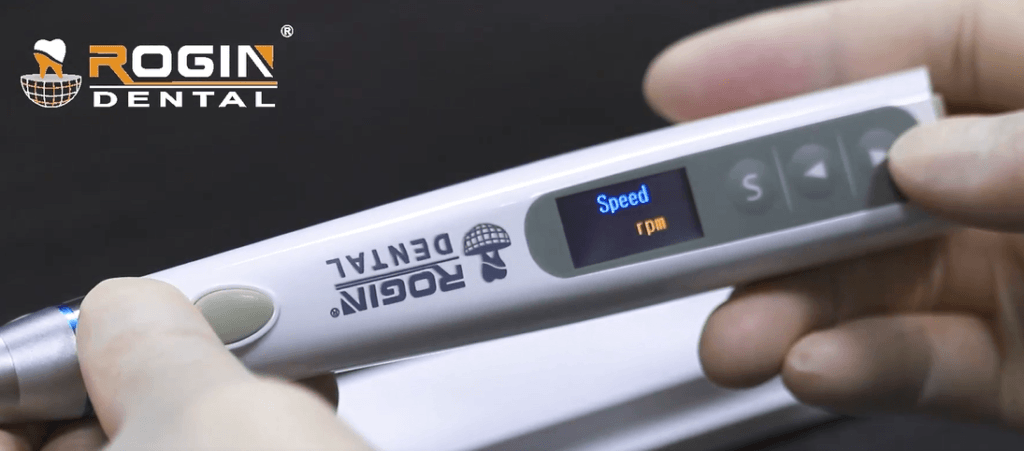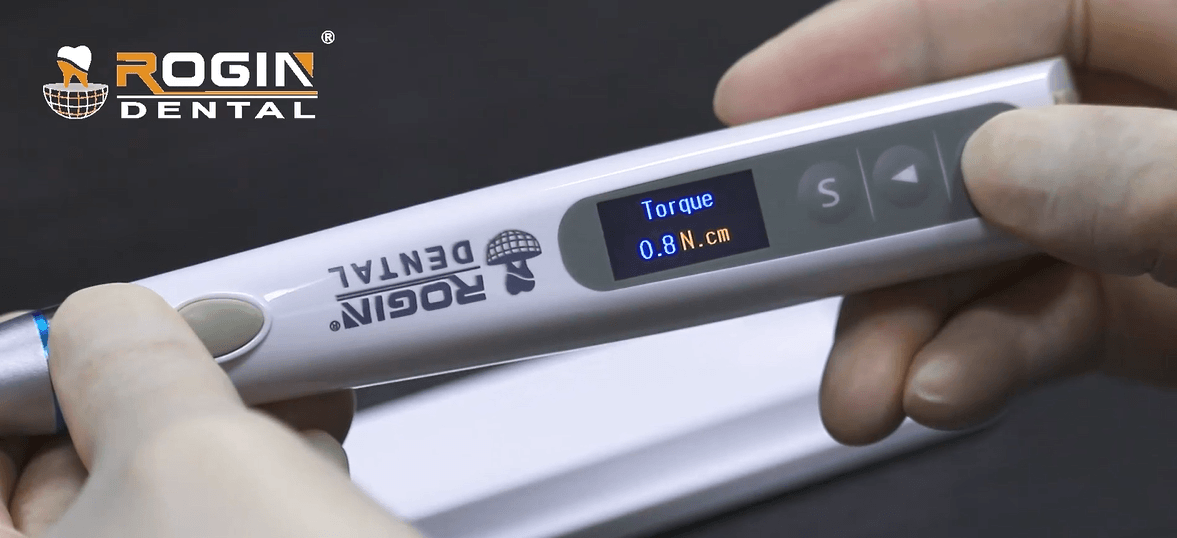 Press [S] again to adjust the rotation mode. Foward means clockwise rotation and Reverse means counterclockwise rotation.
In the off state, press power button and [S] key at the same time to enter User Setting, including Beep Volume, Hand mode, Brightness, Themes, Calibration and Resetting.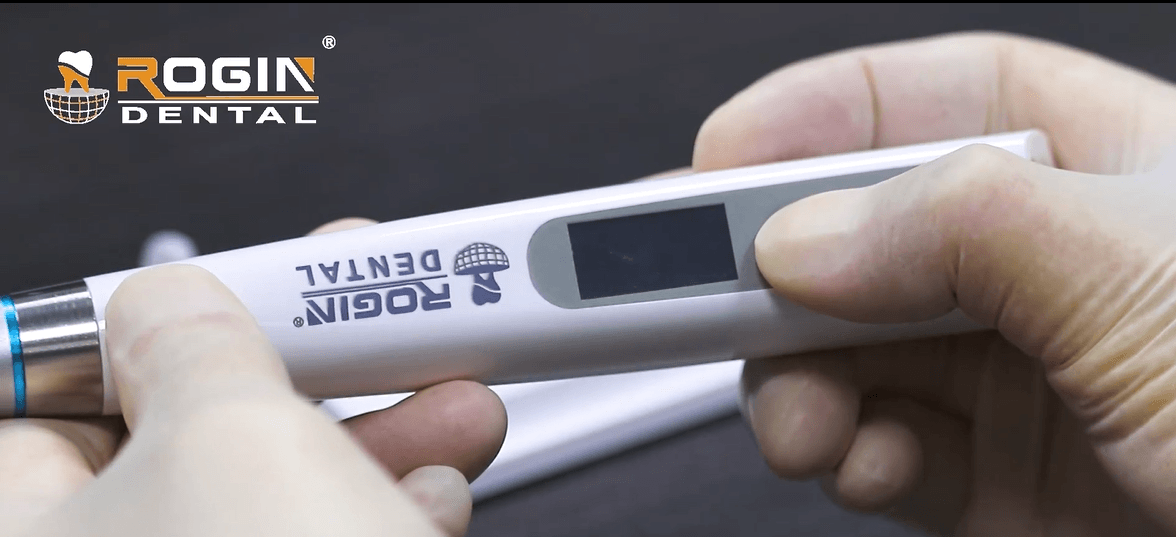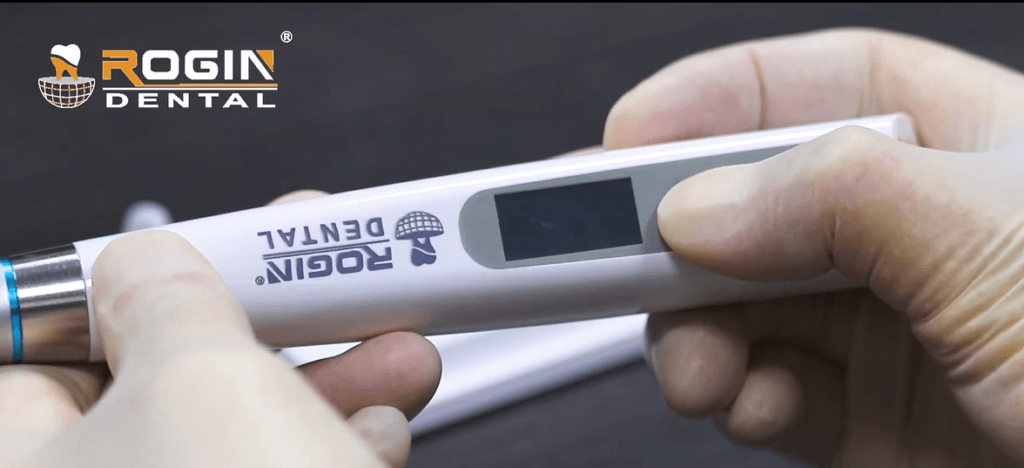 APEX LOCATOR—APEX-S
APEX-S Power button on upper right. Volume button is on the lower left of screen. The right button is setting of root canal reference point, from 0.6-0.0.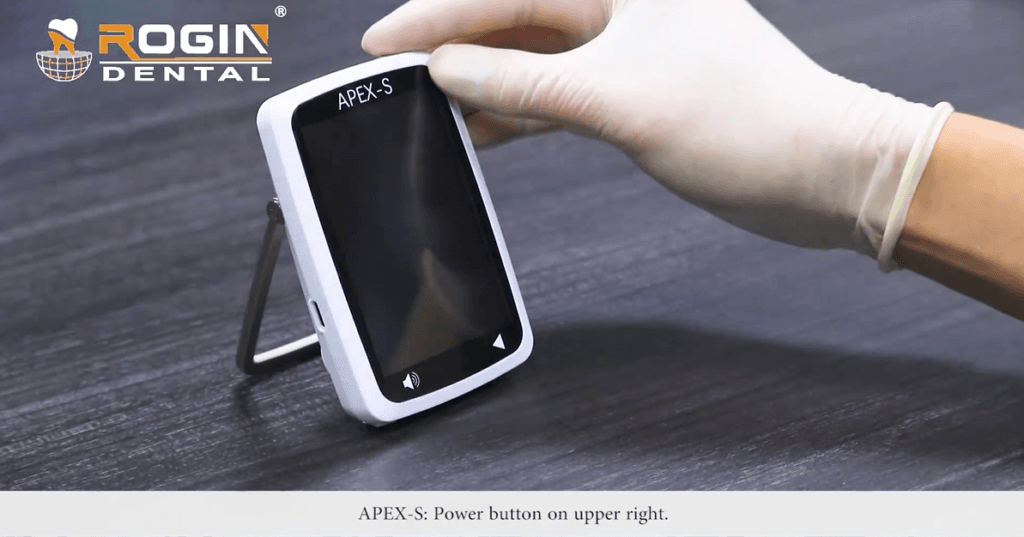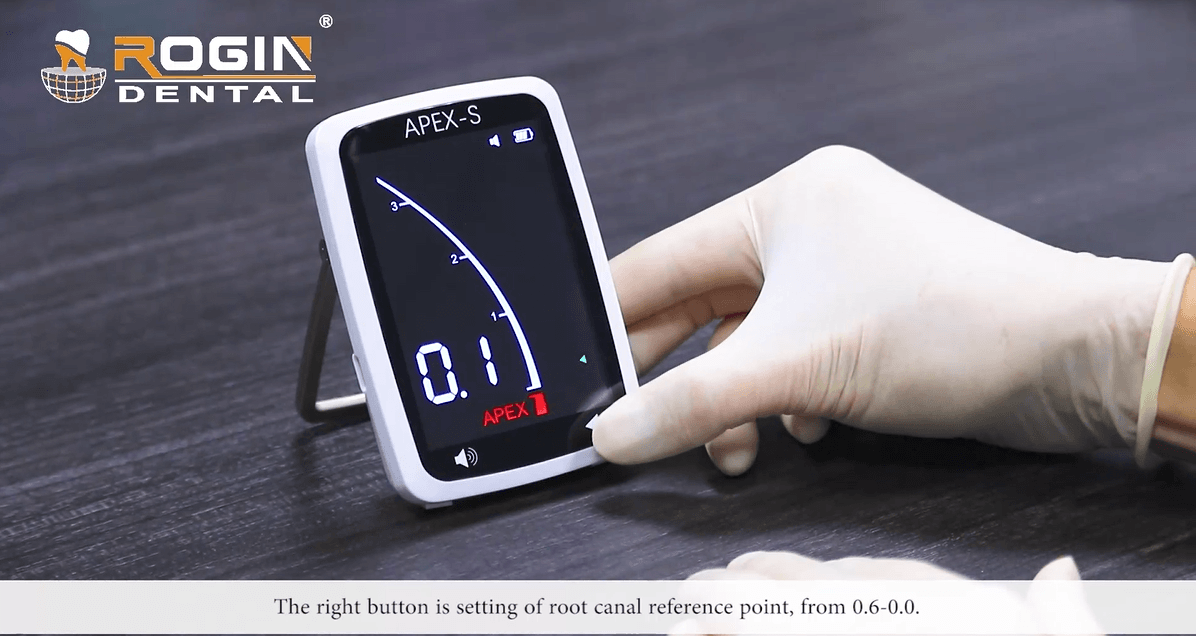 Connect E-LITE PRO with APEX-S by double Type-c cable. Connection icon will be displayed on APEX-S screen. More functions will be started.
Demonstration showing canal dilation during measurement.